The Power of
Collective Creativity
How Futurice uses Viima to engage their entire network in open innovation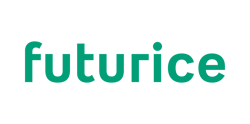 Industry: Digital services Size: 800+ employees Location: 6 countries
Futurice is a digital innovation and engineering company with Finnish roots and offices in 7 cities. They help their clients unleash innovation through digital product design, emerging technology, agile software development and lean organisational change.

Their hands-on experience, know-how and strategical expertise is available to help their customers find opportunities that offer real value-add potential.
In brief, the outcomes of using Viima at Futurice lead to:
Engaged over 100 people in the open innovation process
67% cost reduction
Generated 9 final concepts
Received 100+ likes and 50+ comments on suggested ideas
YLE chose one winning concept for implementation
Quick ideation and collaboration.
The Challenge
How to engage with customers already in the problem definition stage and leverage the collective creativity of 600+ diverse professionals? How to come up with the most innovative solutions with smart use of time and resources?

Futurice was looking for a way to improve their interactions with clients in the early stages of developing solutions to pressing problems or opportunities. They also wanted to break away from organizational echo chambers and think beyond silos, while opening up lanes for the exchange of fresh perspectives, diverse know-how and lateral ideas.
Ideation workshops have their time and place and can be powerful tools when used right. However, when it comes to challenges in these earlier stages, open innovation and participatory methods can generate more value and better outcomes.
This is best illustrated in the case of their customer, YLE (Finland's national public broadcasting company), that required external knowledge and ideas for their 3D interface challenge.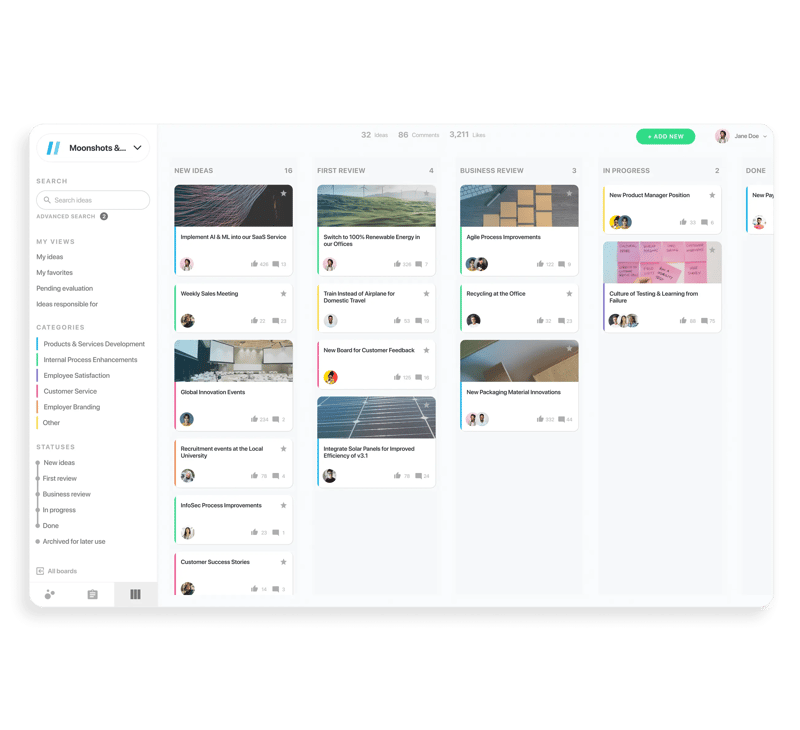 The Solution
To address these requirements, Futurice created Challenge Network Minds, an access point to their internal open innovation process through which customers can easily and affordably leverage the creative power of their global network.

The process starts with customers filling out their request on challengenom.com.
Brief refinement and setup: together with the customer they convey the core challenge into an actionable brief.

Collective ideation sprint: they kickstart the process, run a Q&A and distribute the challenge to all 600 employees. For this, Futurice chose Viima to fuel their open innovation. They start with a Viima board where ideas are shared, developed, evaluated and reworked collectively. At the end of the week, ideas are categorized and prepared for presentation.

Idea sparring and conceptualization: ideas are reviewed and 3 of them are chosen for further conceptualization and development.
This open ideation process helps them go from vague ideas and challenges to concrete concepts in just 3 weeks.
The Results
In the end, the open innovation process with YLE engaged more than 100 people across the organization and generated 9 final concepts.
The suggested ideas received more than 100 likes and 50 comments. YLE chose one winning concept to implement.
Futurice has teams in 7 different cities and all of their experts are incredibly busy. The company asks everyone to donate just 10 minutes of their time for the ideation process, so to get the most out of that, they have to get a seamless experience.
Viima made it easy for everyone to quickly jump onboard, comment, bring suggestions and build on other people's ideas.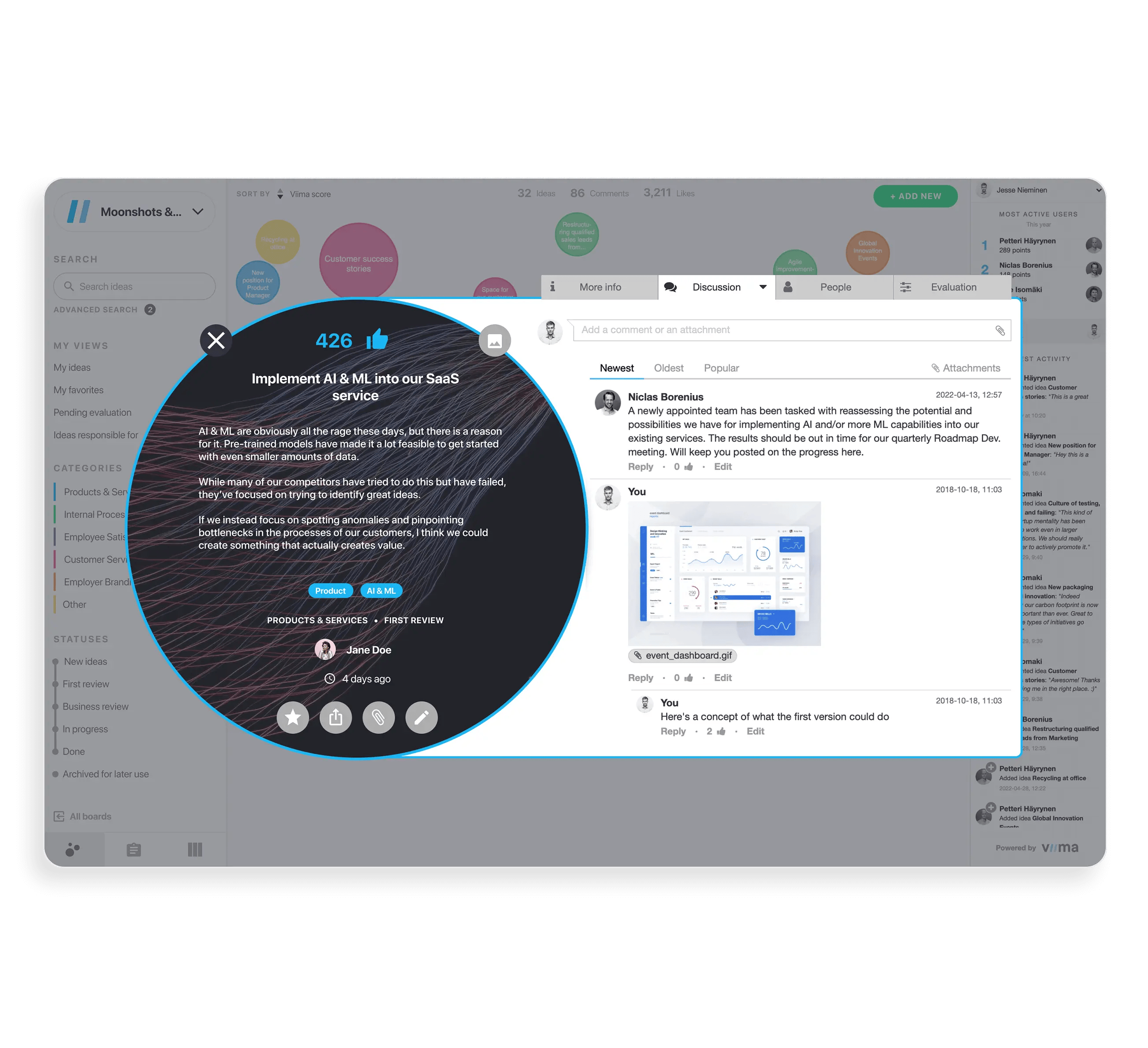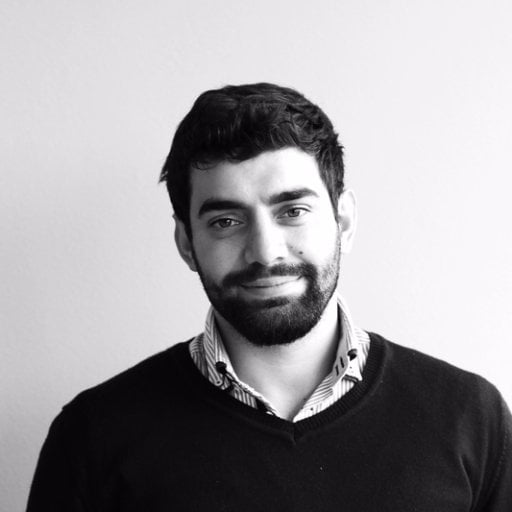 We wanted to offer our clients a way to engage in open innovation with us. We chose Viima because, it is very easy to create different boards for different customers, manage and regulate user engagement, depending of the needs of different clients.
Viima has a nice set of features available for every step in the ideation process and the interface can be easily customized.
Ready to Make More Innovation Happen?
Time to experience Viima for yourself, and see what it can do for you!
Start with a 7-day free trial, or book a demo for a guided tour.