In the second episode of our new podcast, The Innovation Room, I had the privilege to interview Nicolas Bry. He is one of the best-known corporate innovators in Europe and has nearly 20 years of experience from intrapreneurship and innovation within large organizations.
In this interview Nicolas shares the approach Orange has taken for boosting innovation in Orange's African subsidiaries, and what kind of projects they're currently working on.
We also cover other topics, such as what Nicolas sees as the most important traits for intrapreneurs, how to build a more resilient organization, and what advice he would give innovators in a crisis like the one we're currently living.
This interview is also available as an audio version on Spotify, as well as on YouTube. I hope you'll enjoy the discussion!

Jesse
Hi Nicolas, thanks for joining us, it's great to have you on the show!

Nicolas
Thank you for inviting me. I'm glad to share a few of my views on innovation.

1. Could you start by telling a little more about yourself for those of our listeners who aren't yet familiar with you?
I've been helping Orange employees to become intrapreneurs. That means helping those who have an innovation idea transform it into business for Orange with the help and sponsorship of business units.
I've been doing this now for three years and based on this experience, I wrote a book which is called the Intrapreneurs' Factory. It collects experiences from various companies and also shares 20 innovation stories from intrapreneurs.
Since the beginning of this year, I've started a new mission, which is to boost innovation in Orange's 20 African countries.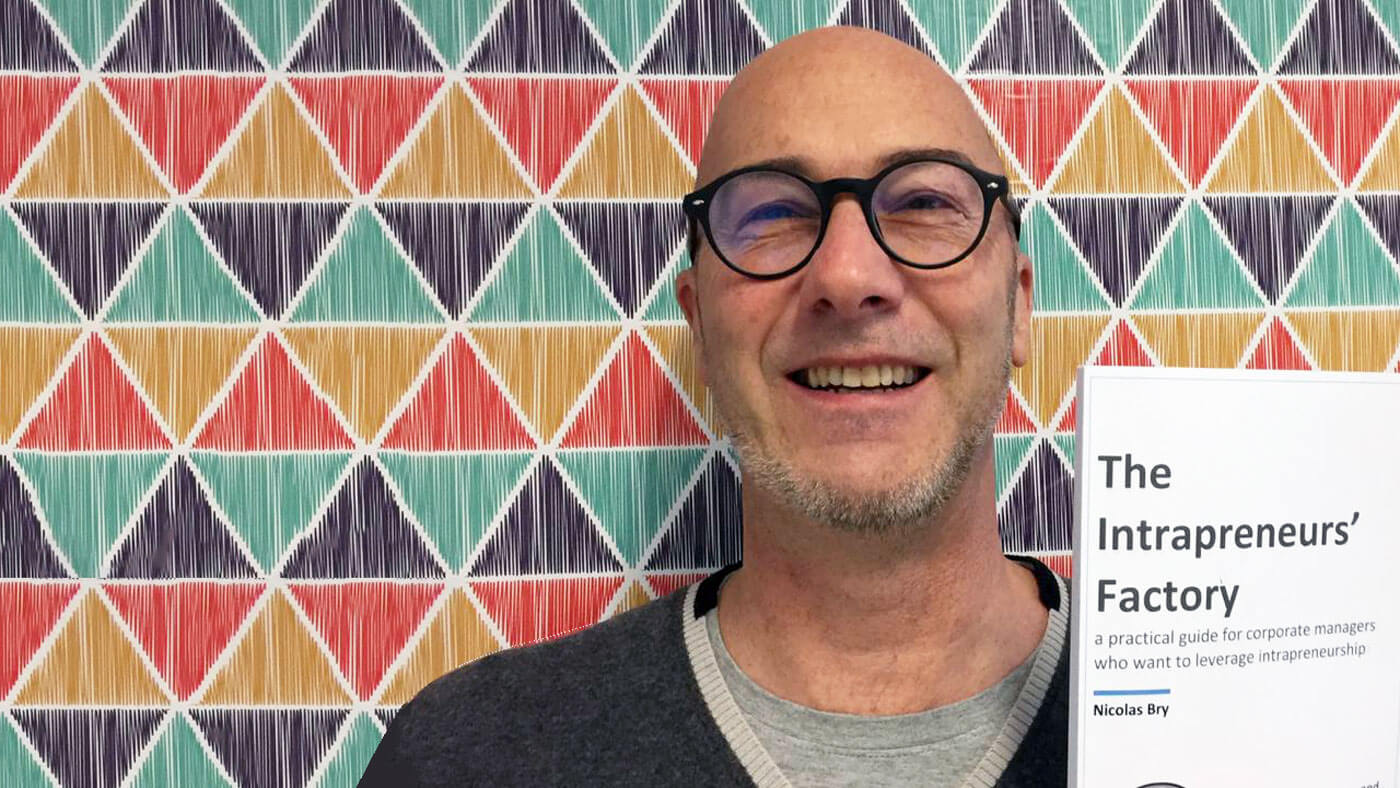 Basically, it's about detecting innovative projects, and once they've been implemented, then replicating them from one country to another to spread them.
In addition, the goal is to set up innovation organizations for Orange in African countries to repeat this kind of mechanisms. It includes co-operation with startups, intrapreneurship, internal innovation, and so on.
To help with this, I have a strong community of 20 innovation champions, one in each of the countries, who are in the field to boost these innovation projects and devices.

2. What kind of projects are you currently working on?
So, right now I am helping four countries: Mali, Ivory Coast, Senegal and Burkina Faso to design the Innovation organization from ideation to exploration and testing of ideas and preparing the exploitation of ideas either by Orange departments, or in co-operation with the startup or partner.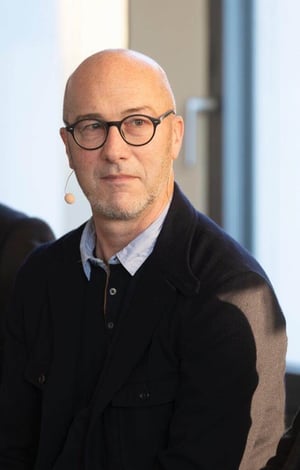 I have also set up this community that might be called Innovation Radio. It's a bimonthly call with the 20 innovation champions. I prepare some testimonials and have a guest on the show to share their experiences on Innovation. Right now, I'm preparing the next call with the global corporate innovation team of another large company to share how they boost Innovation projects in the early stages.
I've also started to work on a post-crisis plan for Orange Africa, starting from how we should adapt current Orange services to reflect the changing usage that we've seen during the crisis, and also to see if there are opportunities for new services based on what we've experimented with during the crisis.

3. What are the key challenges you've faced in trying to expand innovation work to all of these new countries?
If you go to Africa, you might see a poster with "Africa is not a country" on it.
We Europeans have a tendency to see Africa as a country, even though it's obviously a continent with many, many countries.
The same goes for boosting innovation at Orange Africa. We're handling 20 countries at the same time. Naturally, they don't all have the same expertise, maturity, timeframes and schedules.
So, synchronising the efforts and ensuring that we are all moving together in the same direction is the main challenge.

4. How has the innovation organization been built in each of the countries?
We've named the champions a year ago and their main responsibility is to serve as the main point of contact in their country for what we call the Central Innovation Tech division, mainly based in France. It's a more traditional way of delivering innovation based on the evolution of technologies and incremental innovation of products and services we already have in place, whether it is 5G, IOT, or financial services with Orange Money.
At the same time, the innovation champion is in charge of the bottom-up innovation and local innovation. This is mainly focused on detecting new innovation projects that are addressing local needs, and on setting up the innovation organization that will help repeat this process and develop the projects.
For us, a flagship project that's an example of this local, bottom-up innovation is Orange Money, which is a financial service on mobile.
It was born because African people don't have access to financial services. Only 20% have a bank account. So, one operator in Kenya had the idea to use a mobile device to enable money transfers and payments without needing an associated bank account.
It's not like the new banking services we have in Europe like Revolut, TransferWise or Orange Bank in France.
Orange Money enables you to create a new money account associated with your mobile subscription and leverages very basic technology, namely SMS.
This is the kind of local Innovation that we're looking for: it makes a real human impact, but doesn't require especially large investments in high-end technology.
Orange launched this service in 18 countries and we've now reached 40 million users.

4. Many of our listeners are in roles similar to your innovation champions. What have you seen the best champions do? What are their key capabilities?
In this kind of an entity where the innovation organization is quite new, the challenge is first to integrate innovation and make it legitimate, rather than to succeed with individual innovations. You will succeed later, but the first challenge is to integrate and get recognition for your process.
Another lesson that I have in mind is that if innovation is exploration of new ideas and markets, you have to keep in mind that the part that comes next, exploitation, is key in corporate innovation.
How will the business unit appropriate the idea that you've scouted and transform it into a business?
Another way to say this is that autonomy is very necessary in the beginning, but then you have to take care of strategic alignment and foster co-operation with different stakeholders and business units within the company.


Autonomy is necessary in the beginning, but you have to take care of strategic alignment and foster co-operation with different stakeholders and business units within the company.
– Nicolas Bry

I've developed this into the Rapid Innovation Model, which can be found from my blog, and this is also something that I focus on with the innovation champions.
We include business units and departments in the innovation process that we've designed, from ideation to exploitation, from the beginning. Sometimes they can even be the problem owners.
Ideation is focused on solving problems that people have. It can be our customers, but it can also be business units. In this case, they start as the problem owner, and then later become the idea and project owner for the projects that go through the entire process.

4. As you're a very experienced practitioner of intrapreneurship and innovation in large companies, what are the top lessons you wish you'd known when you first started nearly 20 years ago?
Autonomy is key, but you have to keep close contact and co-operation with the core company, to prepare for the exploitation of the ideas. This is true for innovation labs that look for open innovation, digital transformation, or internal innovation.
Of course, this is less true for disruptive innovation labs like Google X or Kamet that is a subsidiary of the insurance company AXA.
Those labs are looking for completely new business lines and you could say that co-operation with the core company is less of a focus for them. They want to mainly develop things autonomously.
A lesson that I've learned in the last three years of this intrapreneurship program, besides the commitment of the core company which can take the form of business unit commitment or sponsorship at highest levels for the program, is the coaching of the innovation projects and the intrapreneurs running them.
Sometimes, especially when the intrapreneur shows very strong determination, you can make a mistake in assuming that they know how to run an innovation project, are familiar with the Lean Startup and Design Thinking methods, and so on, but this is not always true.
You have to coach the people closely so that they really follow this "test and learn in short cycles" approach that's key for both Lean Startup and Design thinking.
Sometimes they can make the mistake of falling in love with their product and forget who their target users are, what their needs are and how you can help them, especially for engineers. It's nice to develop your product, add features and make it more and more beautiful, but you must keep the customer in mind, and the importance of moving fast to be ahead of the competition.

5. How has the current COVID-19 crisis impacted your work, and Orange in general? Have you had to make significant changes yet?
Almost all of Orange's 150 000 employees all over the world are now working from home. I was of course quite used to that since I don't travel. to Africa every week, but still the lack of human relationship does affect us all.
Network technicians are the exception. They are still in the field and take the risk of contracting the virus to maintain the network in good shape, which is all the more important right now.
In the innovation field, we are looking to adapt our services to help our customers. For example, in Africa, we plan to sort through relevant and verified health information and channeling it through My Orange, which is a customer care application on mobile.
We are also helping our partners in the field, including startups and fab labs, to leverage their infrastructure and adapt their services to build protection materials and ventilators, for example with 3D printers, to health professionals locally.
Both internal assets, like My Orange, and external co-operation within our innovation ecosystem are used for this immediate response to the crisis.

6. What do you think the COVID-19 crisis means for corporate innovation in general?

Nicolas
The future probably won't be limited to just going back to normal right after the crisis. There are some habits that will last, and you will then have to adapt your services to these changing preferences.
On the other hand, the focus right after the immediate crisis might be in getting revenues back, and so some activities like innovation might be put on hold.
For these two reasons, you have to fight to keep innovation alive, to create new services, and to prepare for the future.


You have to fight to keep innovation alive, to create new services and to prepare for the future.
– Nicolas Bry

You need to check if your innovation organization is well suited for the upcoming environment. This, in my opinion, has to happen now. It has to happen to now so that you're ready when we get out of the crisis, and especially the work from home period.
To help with that, I've developed a simple tool for the self-assessment of your innovation organization. It's an online questionnaire that goes through 10 key areas, and for each area you have a set of questions that help you position yourself. In the end, you'll have a score that shows where you rank in each of these areas, along with a few suggestions on what you can do to improve the resiliency of your innovation organization.
It applies to any kind of an innovation project, whether it is open innovation, intrapreneurship, digital factory, or internal innovation that you're leading.
You've tried the tool, right?

Jesse
Yes, I have! I think it's really cool. It covers all the important pieces of the innovation puzzle and helps you think about how your organization has approached all of those different areas of innovation.
It's really something that I'd recommend our listeners to try out!

Nicolas
Thank you! It's actually quite fun to learn where you are.

Jesse
Certainly! It doesn't take too long and provides you with a lot of food for thought in times like these when you're planning the resiliency of your organization.

7. You've written about the importance of resiliency as a key consideration for innovation organizations in tough times, could you share your thoughts on that?

Nicolas
For innovation work to be resilient, you have to make sure that your organization is well integrated into the larger corporate organization.
An additional way to show that is to adapt your goals for innovation. It's all about strategic alignment.
Will the innovation organization be focused on spotting the flaws within the corporation that the crisis has revealed, find out solutions to them, and invent new ways of doing things, usually by taking a 100% digital approach?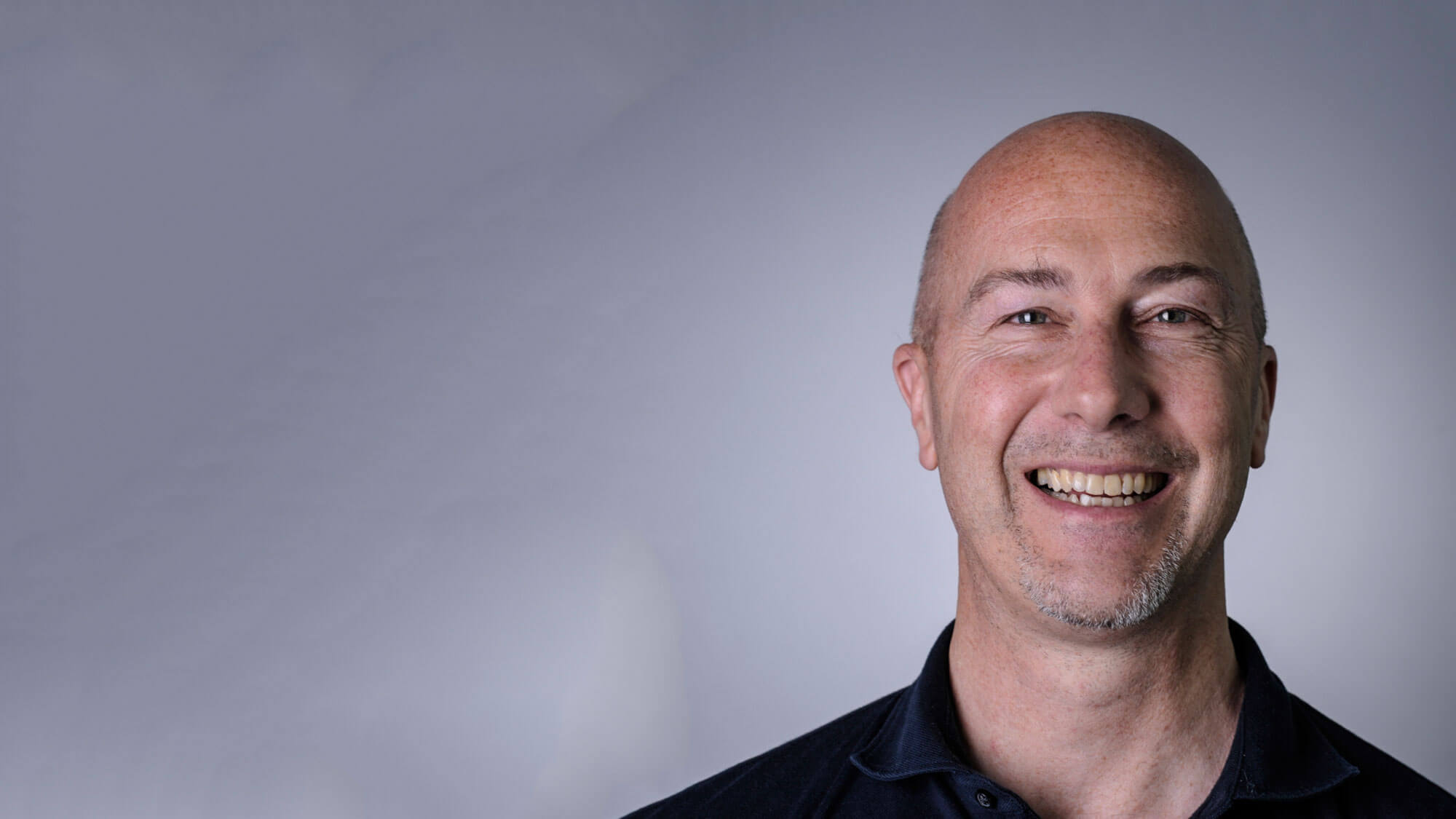 Another focus for innovation might to be to seize opportunities and cater to the emerging usages centered around working from home that we've seen during the crisis.
Lastly, you should look at what needs to be accelerated, and what needs to be reduced in your innovation strategy, and the overall strategy of the company.
When you show that innovation is completely in line with the business and is a necessary tool for moving the business in the right direction, you show the value that innovation can bring to the organization.

Jesse
Yes, if your organization is looking to cut innovation budgets and focus on saving costs in that area, that's when you need to prove your value to try to preserve your current budget and hopefully convince everyone that innovation is just what you need to come out of the crisis stronger than before.

Nicolas
Exactly!

8. What advice would you give corporate innovators in these exceptional times?

Nicolas
In innovation, we are used to difficulties and hurdles along the way. Things never work according to the plan you initially designed.
You can plan everything, but there are always surprises on the way towards innovation, so it's very important to have this "newborn" state of mind to be able to identify opportunities out of difficulties, and to iterate and sometimes pivot.
This state of mind is something we can definitely leverage for our companies, and for our society, to see what the opportunities that will rise from this crisis are to build a brighter future.

Jesse
That's a very positive note to end on! Thanks again for your time Nicolas, it's been a real pleasure to have you on the show. Stay safe and best of luck for your next projects!
___________

Interested in Innovation and Leadership?
Subscribe to our blog and join the 40k+ other innovators who read our latest stories on innovation, leadership and culture every month.