Book a Demo Call
And see Viima's simple, yet incredibly powerful innovation platform in action!
VIIMA LIVE DEMO
Schedule a personal call and see how Viima can help you
On the call, you'll see how Viima works and how we can help you make more innovation happen. What's more, we'll help you understand how it can help you drive tangible business results!
During the demo, you will:
Get an overview of the Viima software
Learn how to use Viima to achieve your goals
Learn how other top innovators make the most of Viima
Get to request a tailored ROI calculation for implementing Viima
What you can do with Viima
We've made managing ideas effortless so that you can focus on making more innovation happen in your organization.
Collect
Collect ideas from your employees, customers, suppliers, and other stakeholders. With Viima, it's all a breeze.
Prioritize & Develop
Ideas are just the beginning. Viima helps you build a systematic process for picking the rights ones to focus and turn into ideas.
Analyze
The best innovators are constantly looking to get better. Viima helps you fix bottlenecks, speed up decision-making, and make more innovation happen.
Automate
Managing ideas, building a community, and enforcing processes can be a lot of work. Viima helps you automate routine tasks so that you can focus on innovation.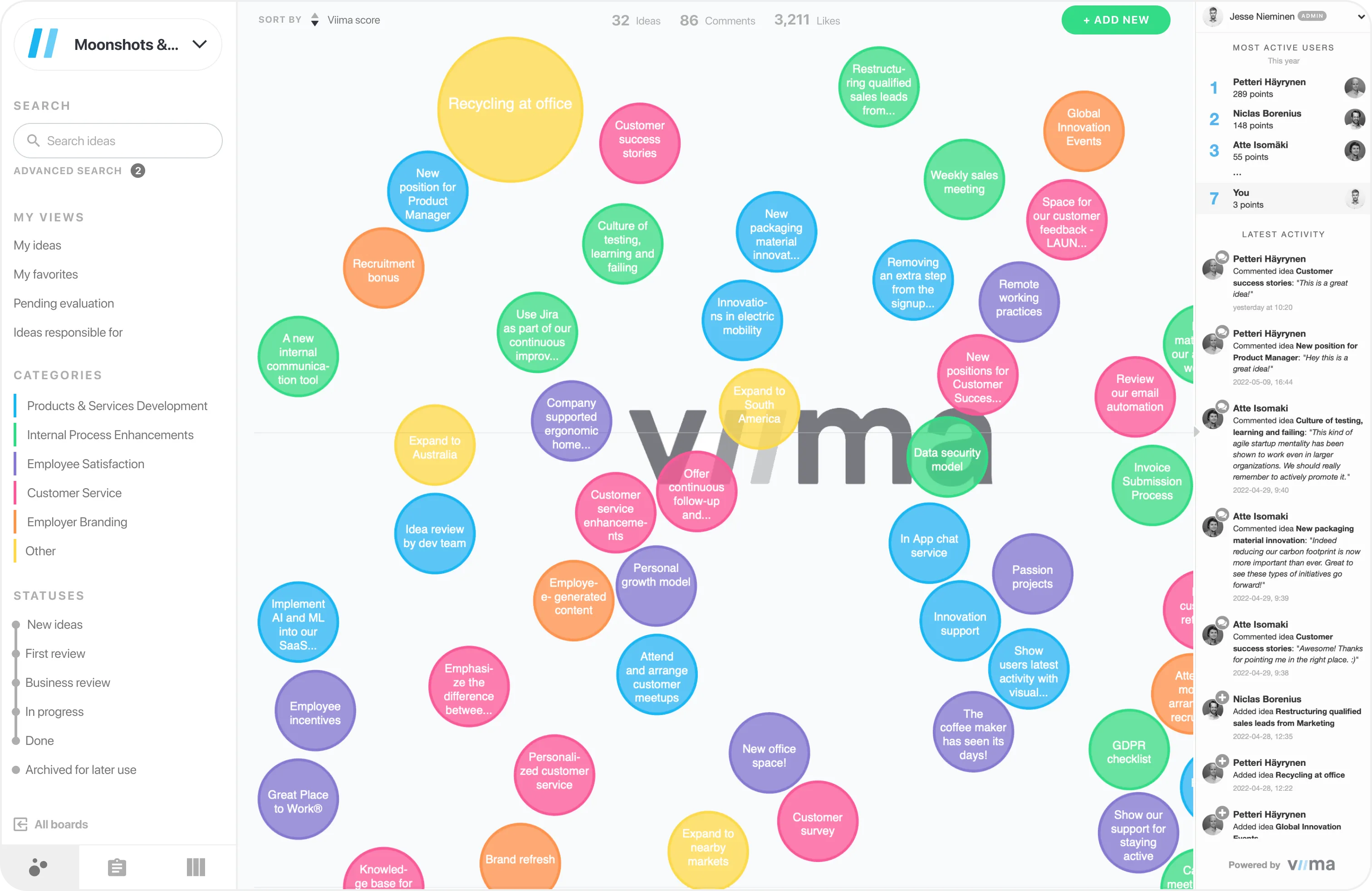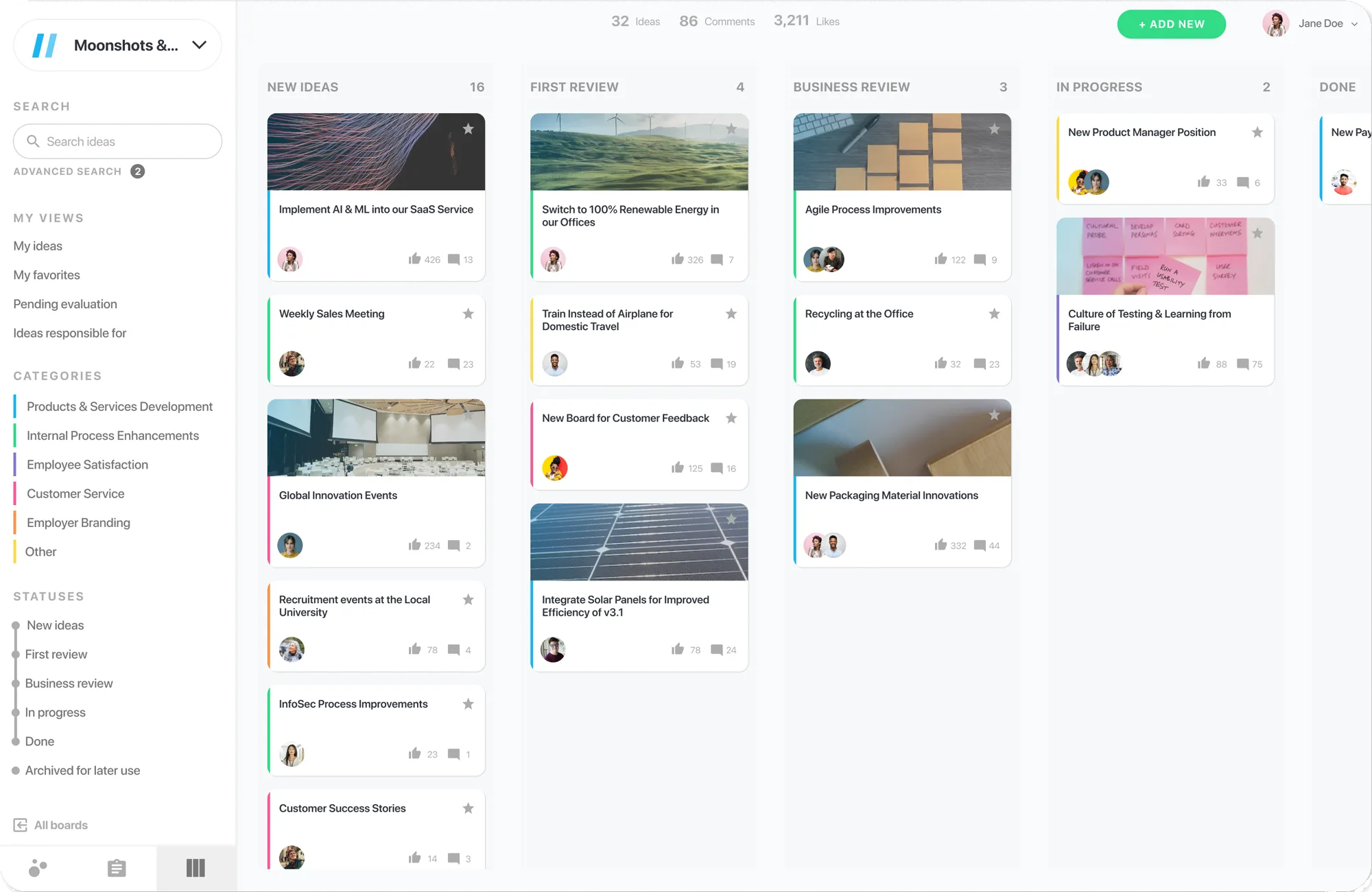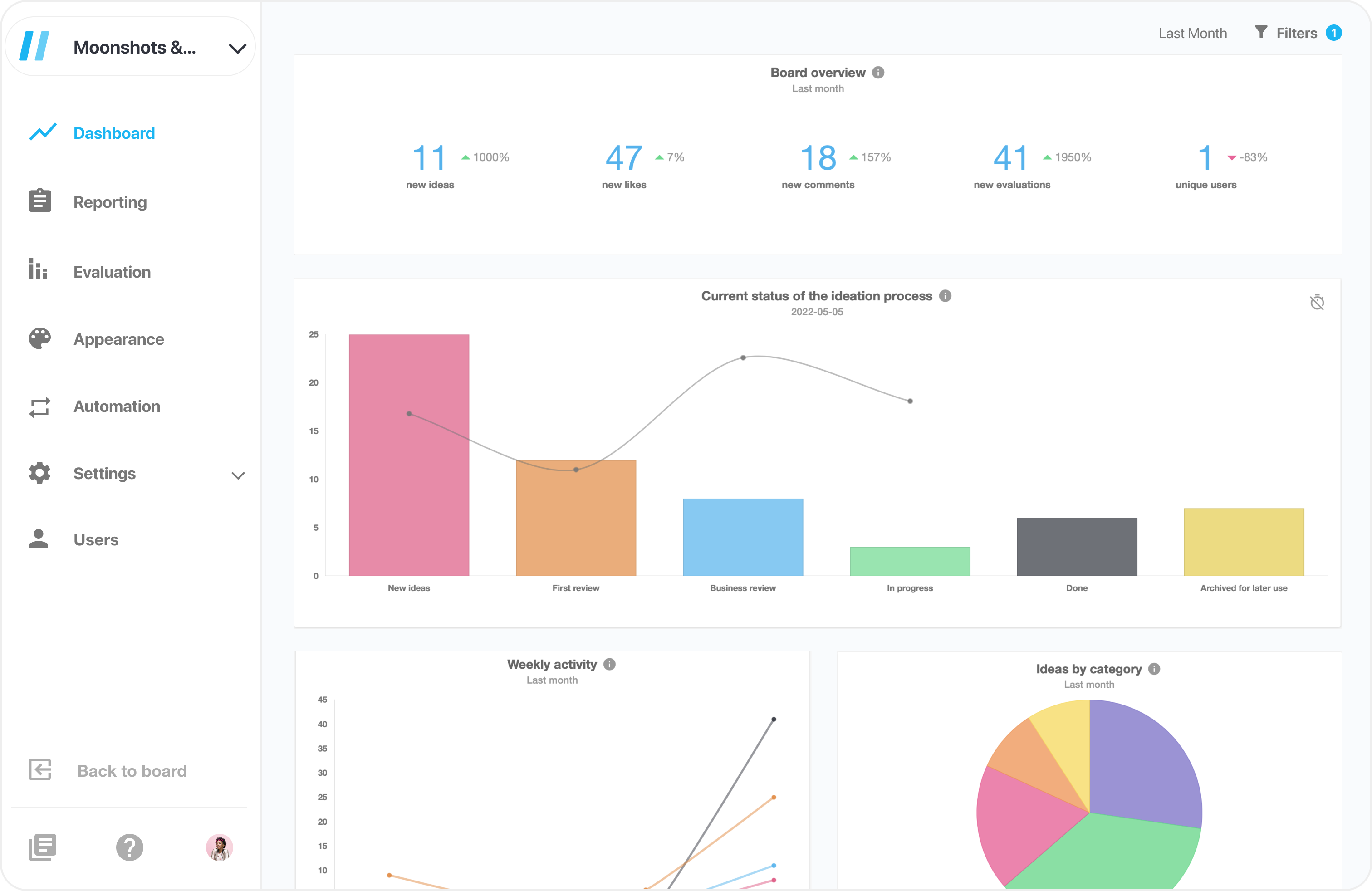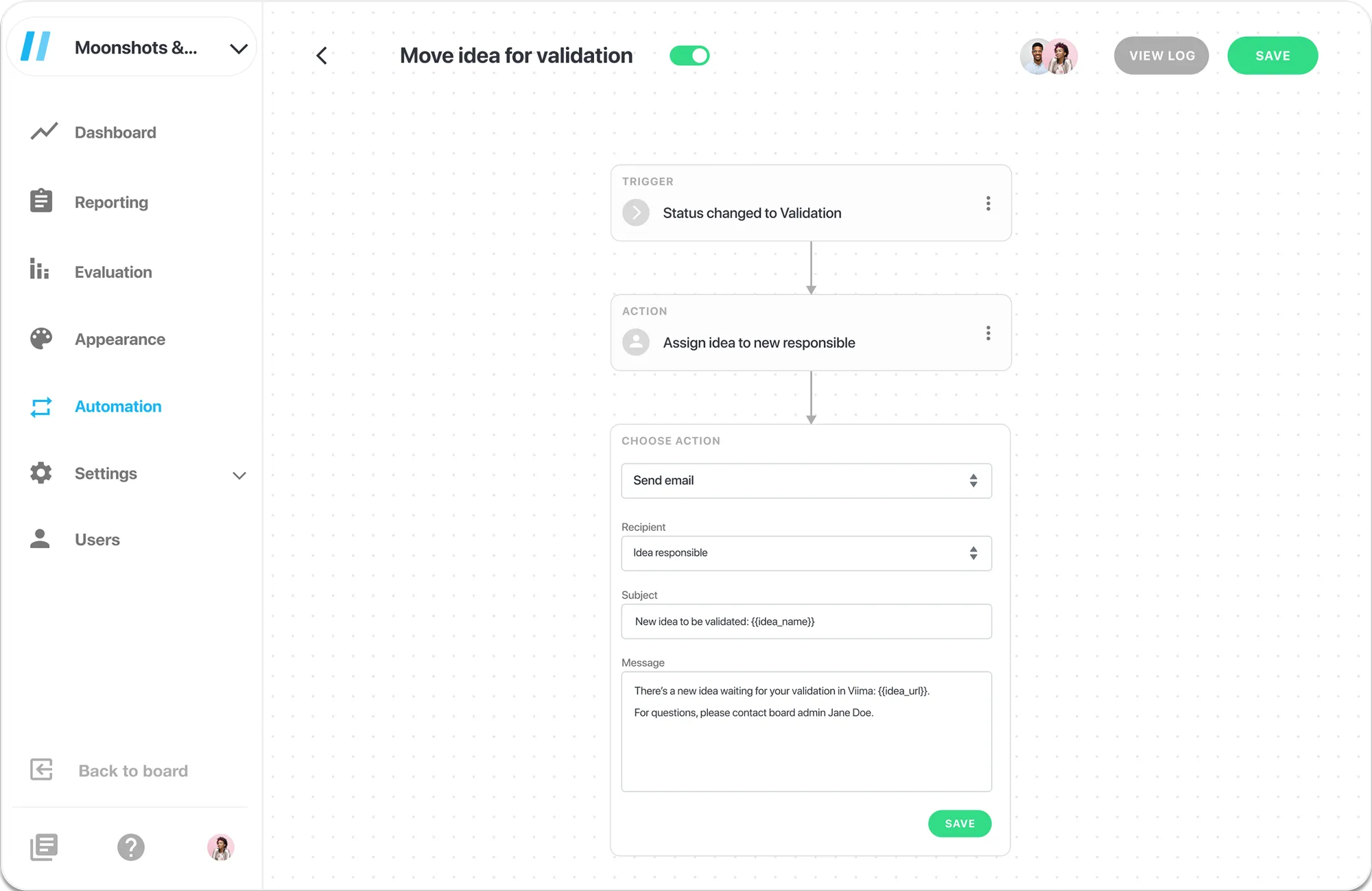 Already trusted by thousands of organizations
Viima is used and loved by customers ranging from startups all the way to the Global Fortune 500.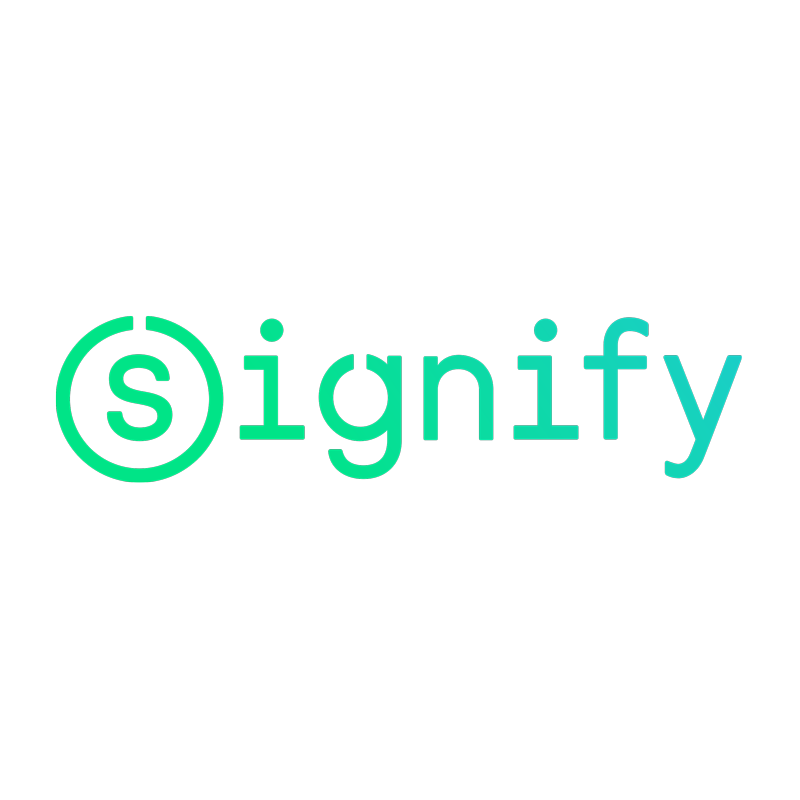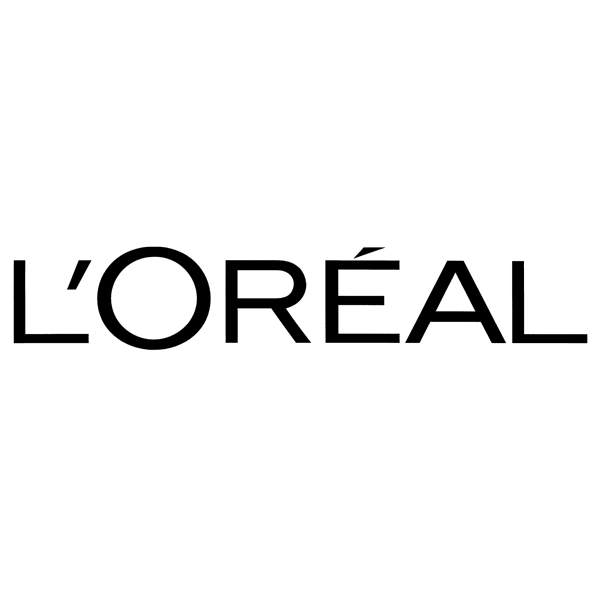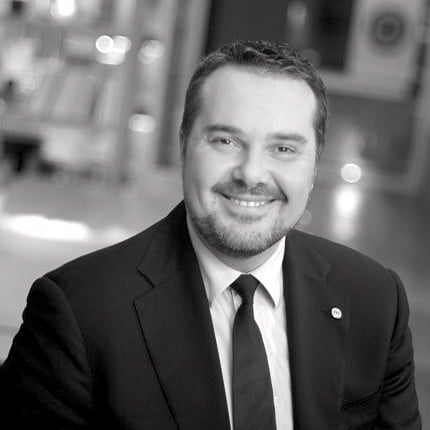 It's the perfect tool to engage everyone, share feedback with the community, and monitor project progress. A truly simple and powerful tool at the same time.